The latest in Wearable Tech is a pair of Swim Goggles with a Smart Augmented Reality (AR) Display. Vancouver based startup company FORM launched the goggles worldwide on August 7, 2019.
As a swim enthusiast my first reaction was "Shut up and take my money!" I couldn't resist ordering immediately and the goggles arrived promptly at my door in Japan 4 days later.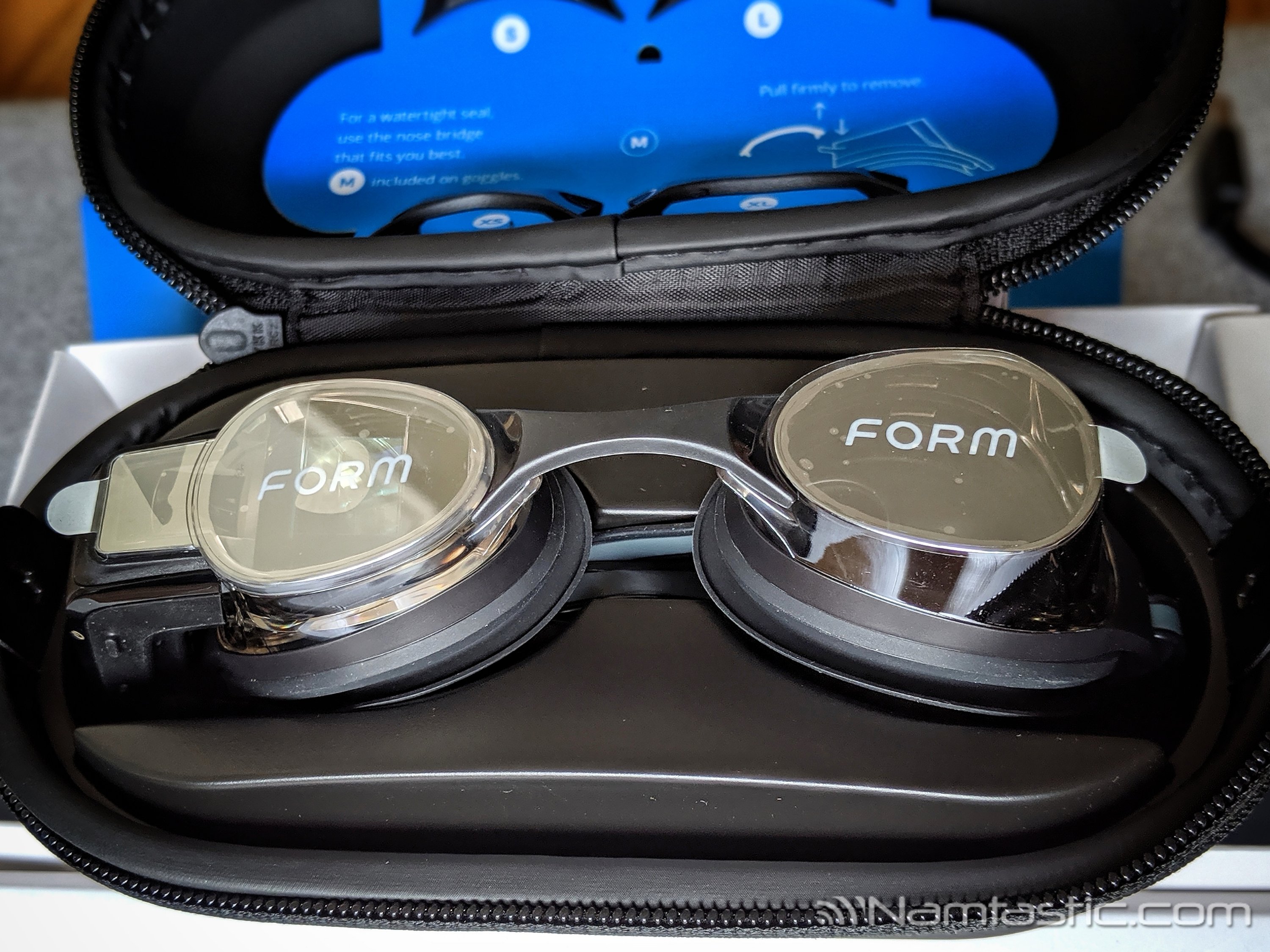 Pros and Cons
Pros:
Augmented Reality Concept is great – makes you feel like Tony Stark/Iron Man
Incredible motivation to swim more – Great diet and fitness support
Improves your swim efficiency, endurance and speed
Unlike a smartwatch, information is presented real time in front of your eyes, uninterrupted
Long Lasting Battery
Three Goggles just work – don't need your phone at the pool
Comes with a durable case
Cons:
Doesn't support small pools (minimum is 15m)
Doesn't sync with Google Fit
Nervous about durability, how long they will last?
First Impressions
The packaging is presented very politely and the goggles are safely stored inside a black, impact resistant case. This case has aeration outlets and is ideal to protect the goggles when taking them to the pool.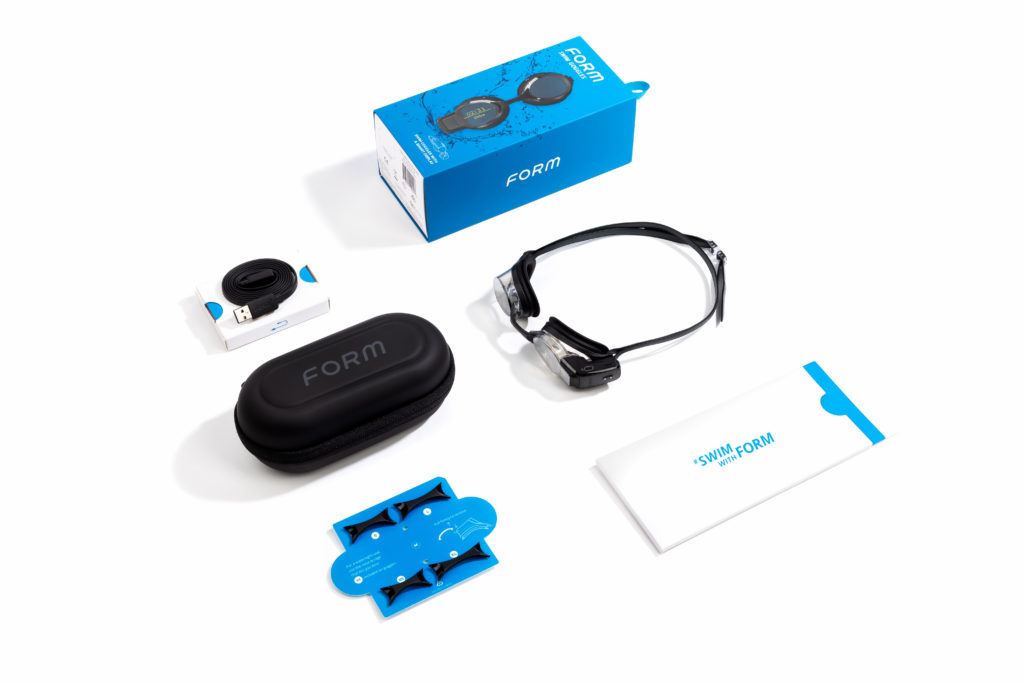 There is a USB charging cable, but no charger. I had no problems charging the goggles using a standard phone charger. Red LEDs on the side of the goggles light up when charging and turn green when the battery is full. Battery life has been exceptional. After swimming 4 days in a week and syncing with the smartphone app many times by bluetooth, I still had 70% battery left.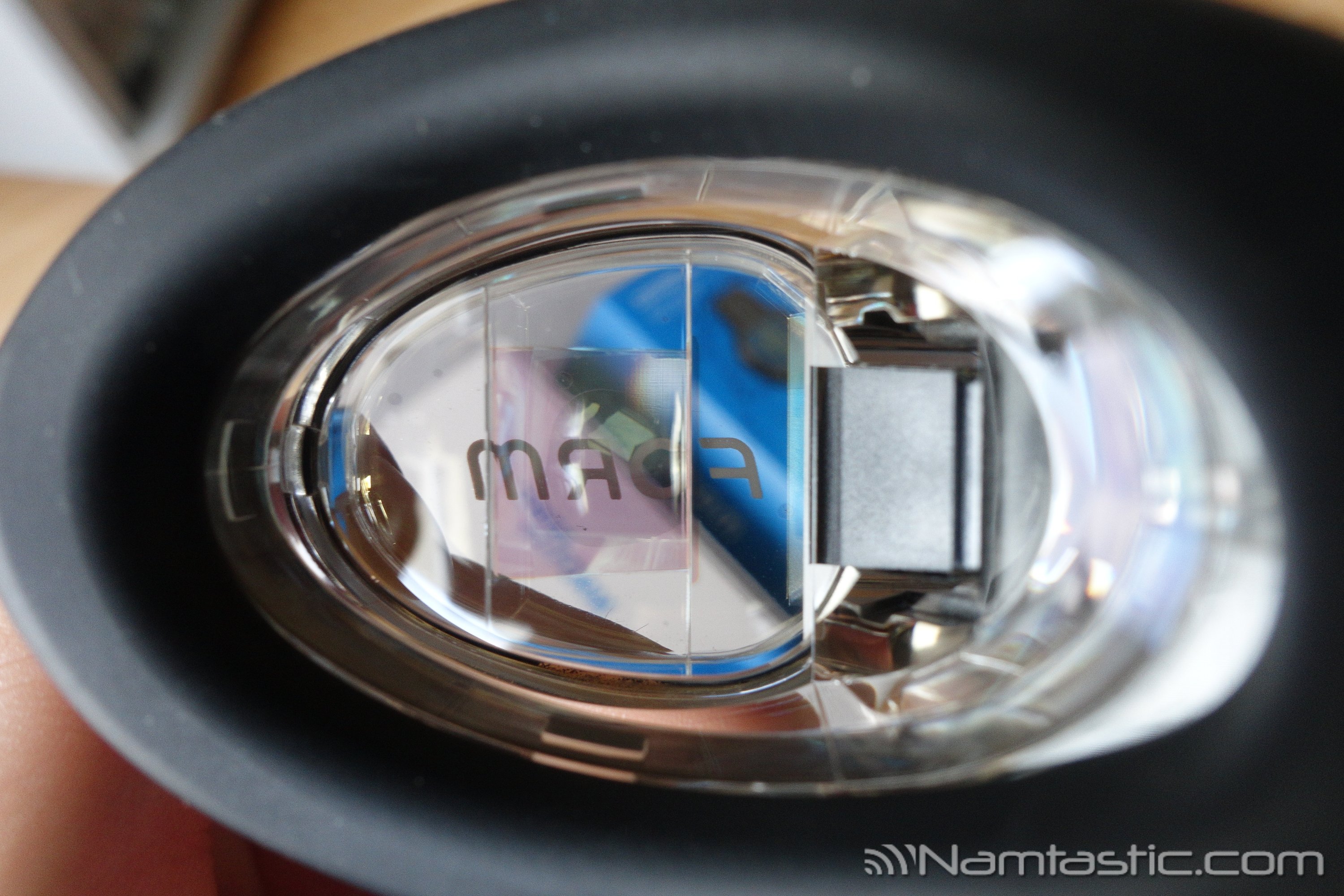 Feel like Iron Man at the Pool
The FORM swim goggles are quite inconspicuous for a modern piece of wearable tech. The Heads Up Display (HUD) is in one eyelet and has a small protrusion to house the display and control buttons, but it is dark like the gaskets and mostly unnoticeable. Even when the display is on, you can't see it from outside, so you can strut around the pool watching over your swim stats feeling like Iron Man or a character from Dragonball, while no-one else notices.
The brightness is enough so you can see the heads-up display on a sunny day outdoors. It's an even better experience at night where even on a dim setting the contrast of the HUD display is highly visible while you also have a crystal clear view under the water.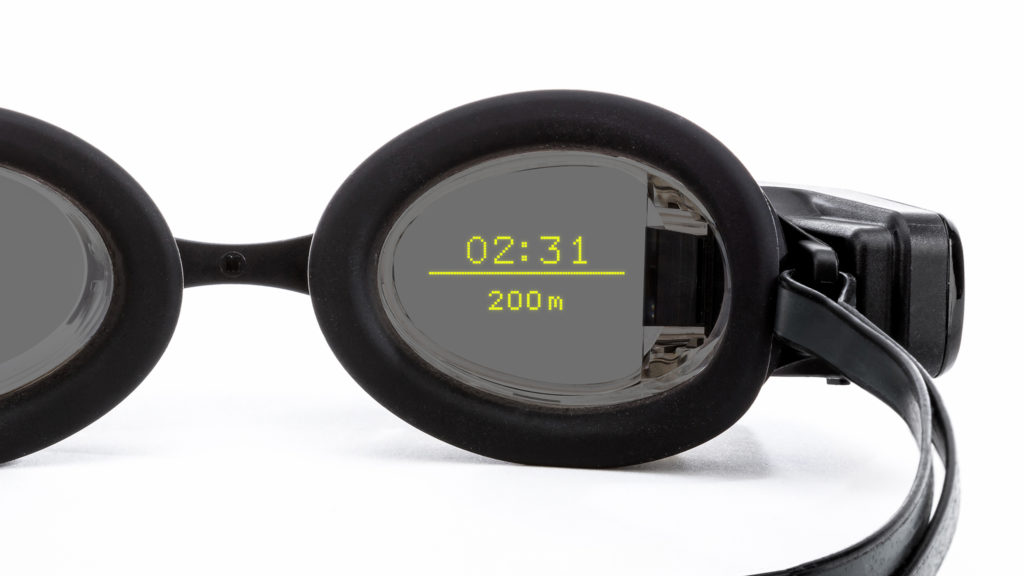 Motivation
One of the main reasons why I bought the goggles so soon after I saw the launch announcement was because of the added motivation I thought they would provide. As a recreational swimmer, I found myself in a slump with little motivation to swim. I wanted to track my swims, learn from my progress and swim longer, further, faster and more efficiently. With real-time feedback provided by the FORM swim goggles I can stop counting my laps/strokes in my head and instead concentrate on my stroke and pushing harder towards my speed or distance goals.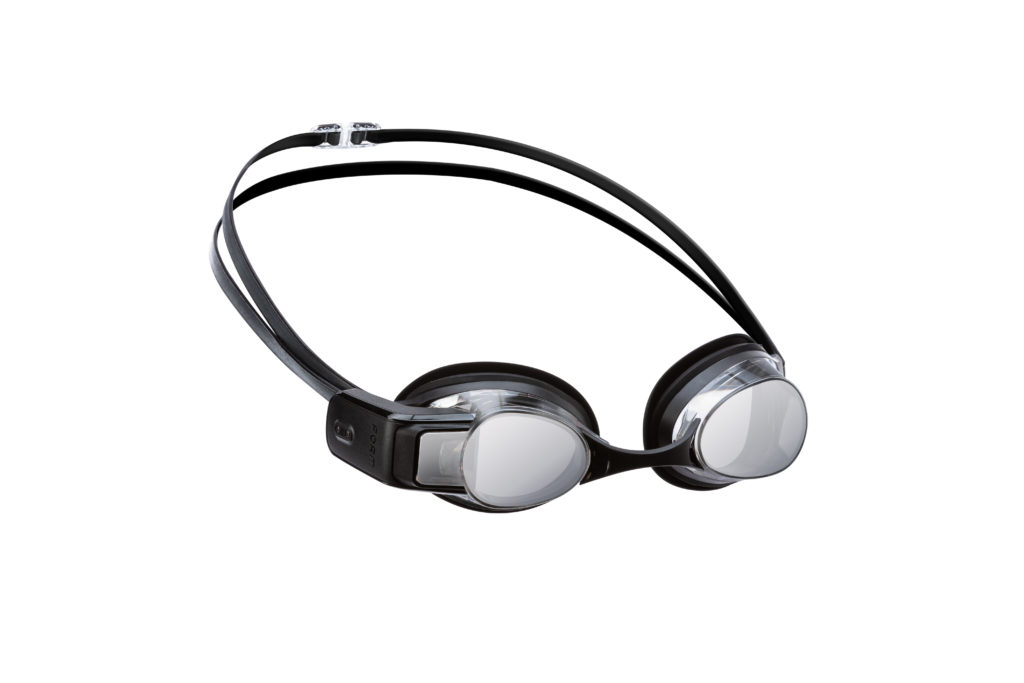 The Best Wearable Tech for Swimming
Swimming with Augmented Reality Smart goggles really is an innovative idea. There are other wearable devices such as smart watches that can track your swim sessions, but they are cumbersome. You can't take a glimpse of your watch mid-stroke, so if you want to know how you're progressing you have to wait until you take a break. During the swim you're on your own staring at the bottom of the pool. The Form swim goggles are there with you all the time giving you real-time feedback.
Improvements
Small Pools
I swim almost every day at a gym in Japan with a very small 12m pool. I was very pleased to find that the FORM Swim Goggles support different pool lengths, not just the regular 25m, 50m. However, the smallest length supported at the moment is 15m. This has been fine for me so far because I simply choose 15m and do a few more laps to make up the difference. However, it would be great in the future if the goggles supported shorter pool lengths. Not only for small pools in Japan, but I think it would be useful to track swims on holiday at small hotel pools too.
Google Fit
I think it would be most useful if the Goggles Synced with Google Fit. The FORM app is able to sync with several fitness apps at the moment, but unfortunately none that I'm familiar with. Google Fit is the preferred one-stop health tracking app installed on Android devices by default and it would be great if the FORM app supported syncing to Google Fit in the future.
For more about the FORM Swim Goggles, check out the upcoming follow-up article,
FORM AR Smart Swim Goggles, Second Impressions!
The FORM Swim Goggles are available now from www.formswim.com. The FORM Swim App is available now as a free download from the App Store and Google Play™.