SONY A6300 Review – This is an initial review of SONY's new flagship APS-C sensor A6300 Mirrorless Interchangable Lens Digital Camera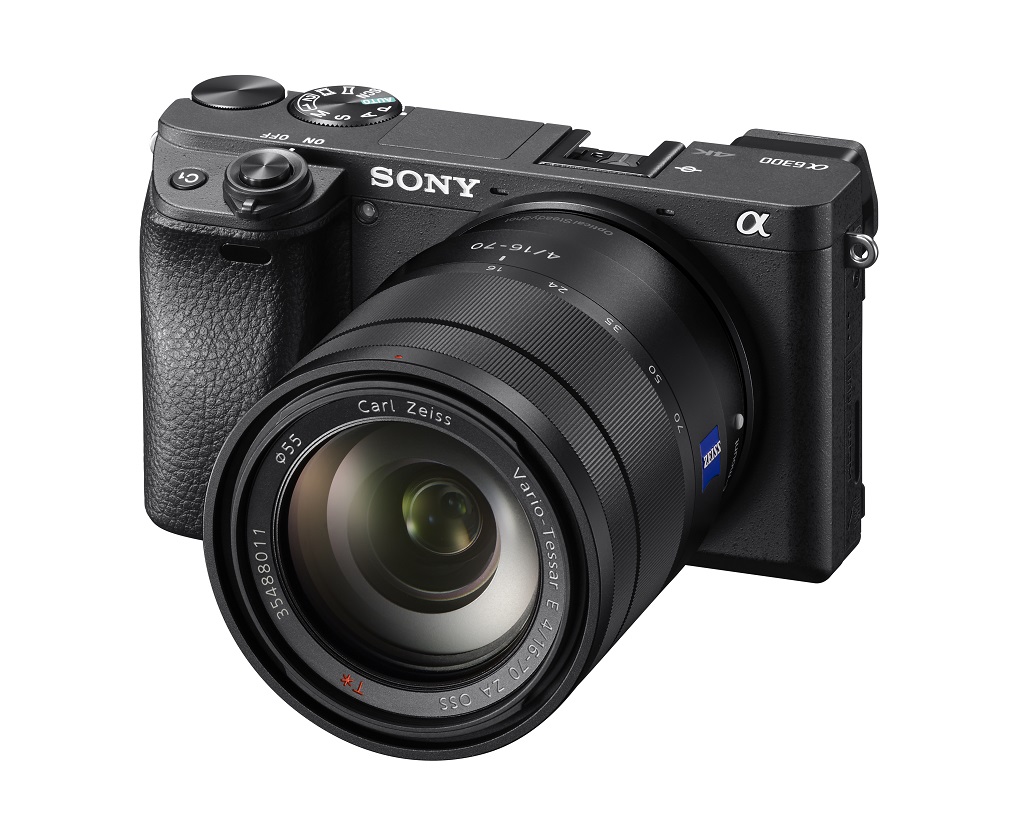 SONY A6300 Review – On February 3, 2016, SONY officially announced the latest version of its flagship APS-C sensor mirrorless camera, the SONY A6300. This camera is the successor to the A6000 which was announced 2 years ago on February 12, 2014. The release of this camera was highly anticipated by digital photography fans and rumours said that SONY delayed the release so that competitors could catch up to the features on the original A6000. This new release certainly has some impressive improvements, but it also comes with some disappointment with key features missing.
The A6300 is aimed at semi-pro enthusiast photographers. In price and quality, it's arguably above point and shoot compact cameras, but below professional full-frame sensor cameras. It is an Interchangeable lens mirrorless camera, so suitable if you have the interest and budget to use different lenses.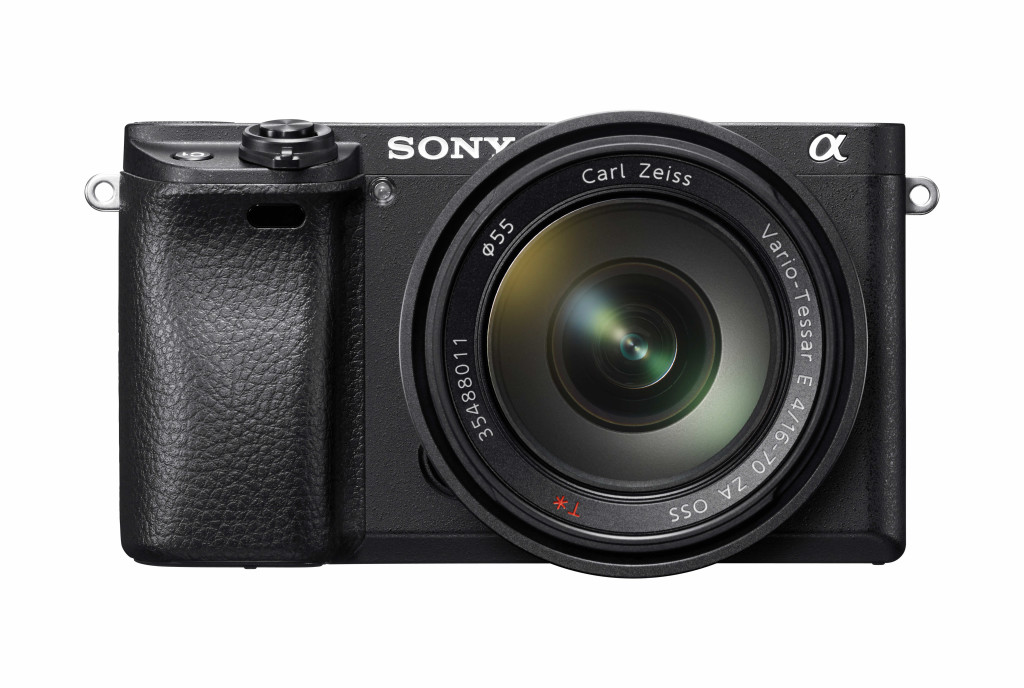 The Improvements:
These are the new features features introduced in the A6300:
New 24.2MP Exmor CMOS sensor

Increased ISO sensitivity

With increased ISO sensitivity you can take better photos with less noise in situations with low light compared to other cameras.

Improved auto-focus system

This is the big one that SONY are pummeling through with their marketing and PR. 4D Auto-Focus is a marketing name to give the camera added differentiation over competitors, but this camera is exceptionally good at focusing accurately and tracking an object to focus on. Very useful if you want to easily  take sharp, high quality photos of moving objects, pets, sports etc. Other cameras may miss focus and give you blurred photos in the same situation. It will also keep focus accurately when taking digital video. You may notice video scenes getting blurry when the camera can't differentiate what to focus on. This camera will excel in keeping the right things in focus.

Silent shooting mode

This is a great added improvement, which could be helpful taking photos of pets and wildlife, or for street photographers who may want to take discreet photos without alarming people.

4K movie recording and 120 fps slow motion

Like many new cameras from SONY and other brands, the video features have been significantly improved. The addition of 4K is common. For comparison, 4K video is equivalent to a video with about 8megapixel photo frames. For reference, Full HD is equivalent to about 2megapixel photo frames. The higher frame rate is a welcome addition. At 120fps you can slow down the video 4 times to give smooth sports replays. This frame rate is available on cameras with smaller sensors including mobile phone cameras, but wasn't a feature on the A6000.

Updates to the EVF and LCD

External mic support

This is an excellent addition, especially for videographers and YouTubers. The last model was limited using an external mic through the hot-shoe, but now they have added support for premium audio devices with a dedicated mic output. Good audio is a must for competitive YouTube content.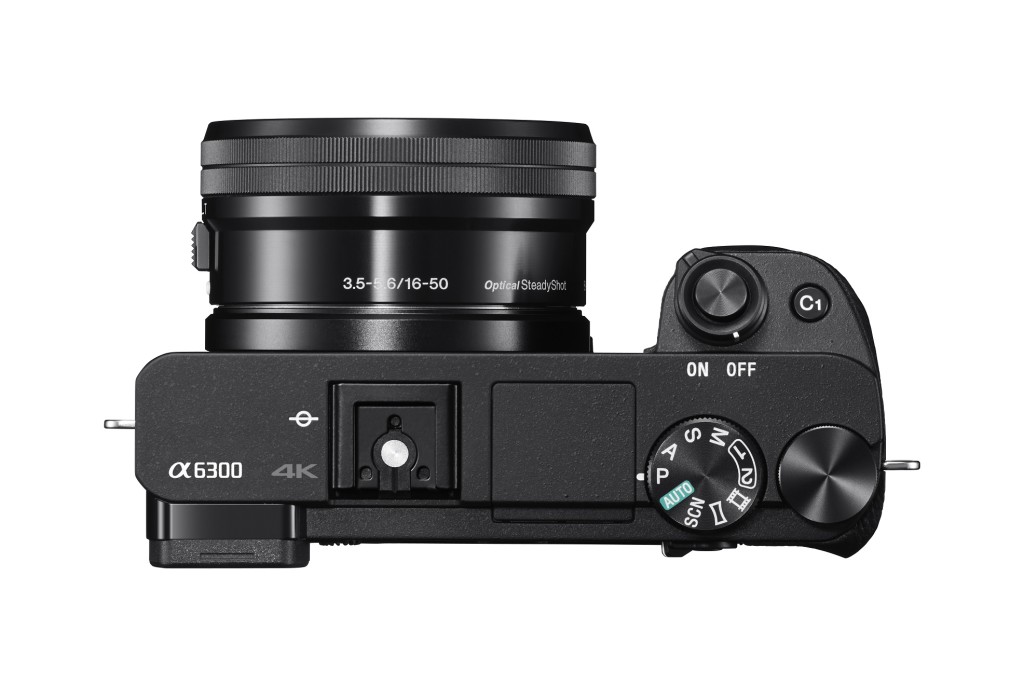 The Disappointments:
Although none of these features were promised by SONY, these are some of the anticipated features left out in this model:
5-axis stabilisation

This is a feature on the pro-level SONY A7II Full Frame camera and the Olympus OMD EM5
Touchscreen

It's strange that they left this out since it's featured on the SONY A5100 and on many Canon and other brand cameras. It's a very helpful feature for videography because you can simply press whatever you want to focus on when the camera is on a tripod without having to fiddle with dials or menus. You can also use a touch screen for pulling focus.

Selfie-Screen

Some professional photographers might laugh at this feature, but it's very useful and popular, especially for YouTubers who film themselves. If you can't see yourself in the frame it can be a deal-breaker. The A5100 has a selfie screen and a touch screen, but lacks some of the other professional features on the A6000 and A6300 such as the viewfinder, a hot-shoe and external audio.
Personally, although I am in the market for an interchangeable lens camera, especially to improve my portrait photography, I won't be purchasing the A6300 any time soon. The price is too much when I consider that it has just been released. Additionally, I would need to invest in the camera body and lenses. If this camera is out of your budget, it may be worth looking at the previous model, the A6000 which may come down in price. However, if there are features in the A6300 you simply can't do without, and you want to get started using it right now, maybe it could be the camera you've been looking for. I recommend trying out demo models at electronic stores and thoroughly checking out reviews of the A6300 and other brand cameras so you don't regret your purchase.
If you found this review useful, please consider shopping on Amazon through this affiliate link.
Here are two reviews of the A6300 that I found useful:
10 Key Differences Between the Sony a6000 and a6300
Here is the official Press Release from SONY. The source of the photos in my post.
Sony Introduces New α6300 Camera with World's Fastest Autofocus