UCC Coffee Museum
Learn the History of Coffee with Tasting included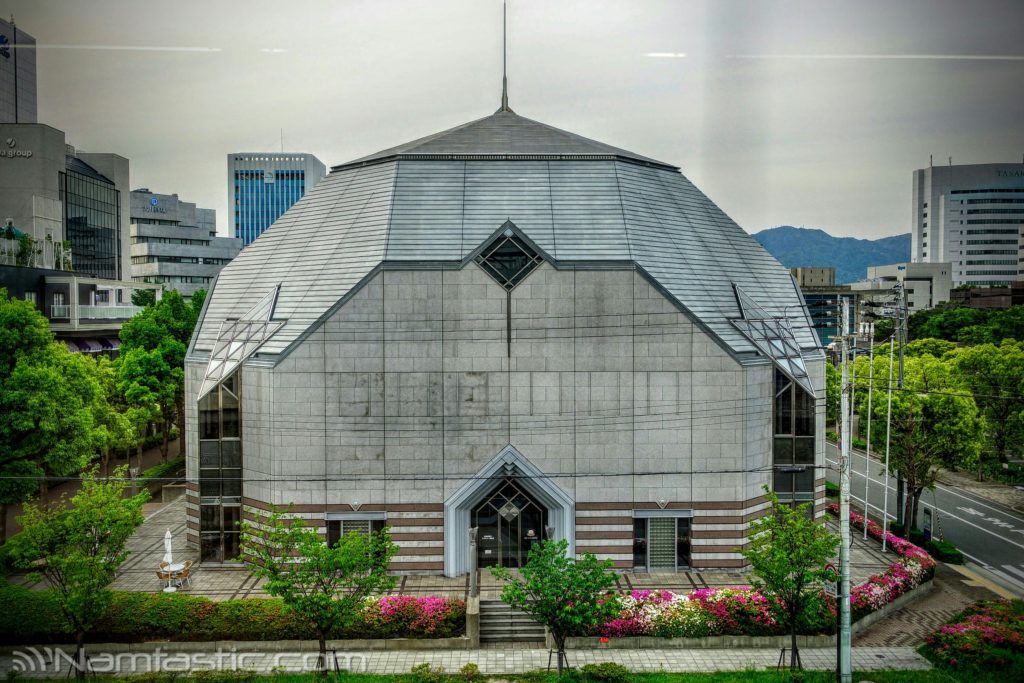 I heard about the UCC Coffee Museum through a blog post. It sounded like a good hands-on opportunity to further my knowledge in coffee production and tasting. I presumed there would be a cafe there too, but I was pleasantly surprised at the quality of coffee available at that cafe.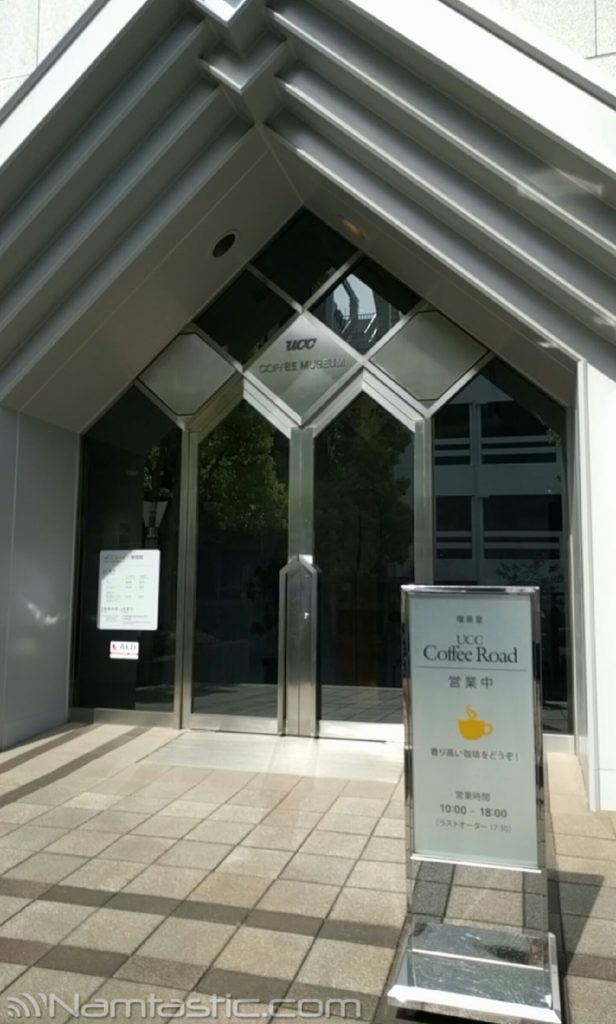 UCC's headquarters is located right next to the UCC Coffee Museum, both on Port Island in Kobe. This makes sense because I'm sure it was convenient for them to build it there.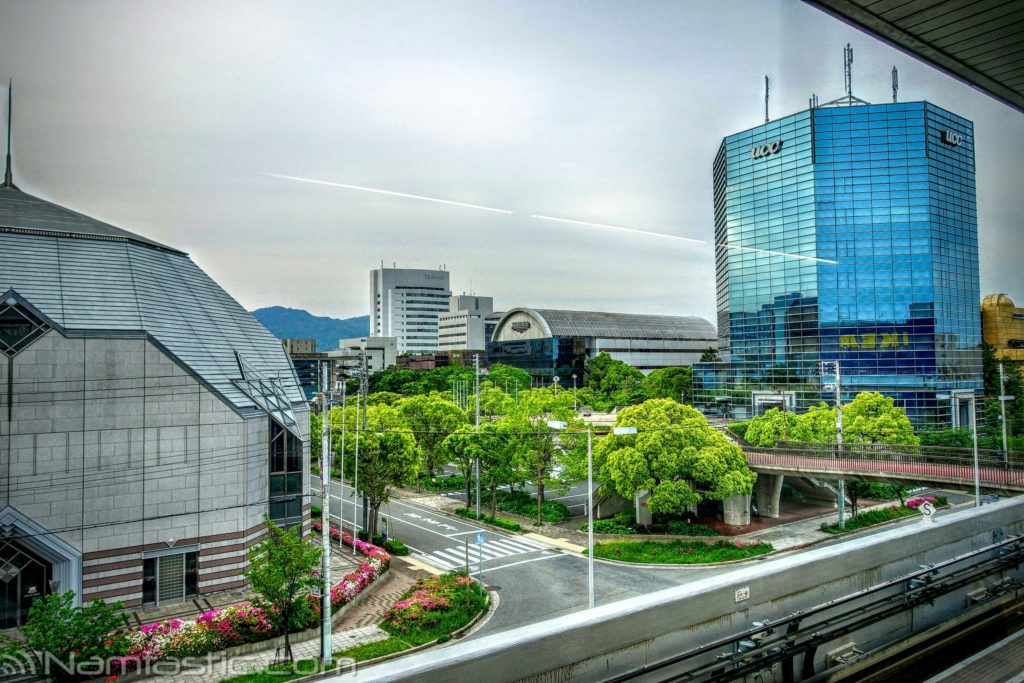 As of the time of this post, the entry fee to the museum is 300yen. This includes one coffee tasting session. More on that later. There is a Q&A corner and if you get 5 questions correct, you get a free yearly membership to the museum. This is probably good if you're a local and might go back within a year, but not so useful if you're travelling.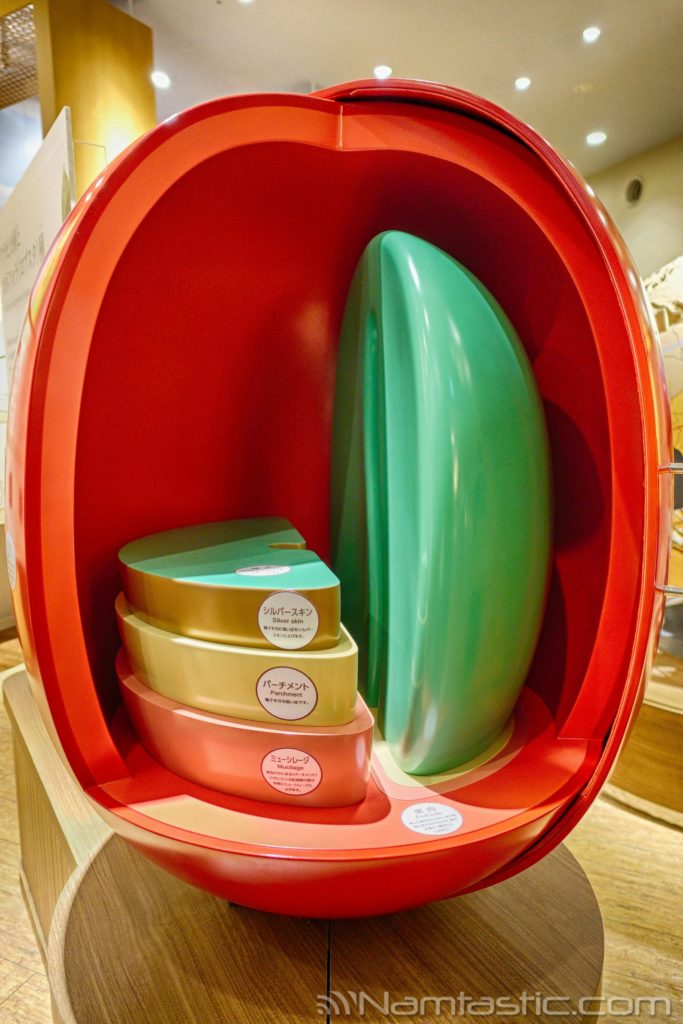 Six Galleries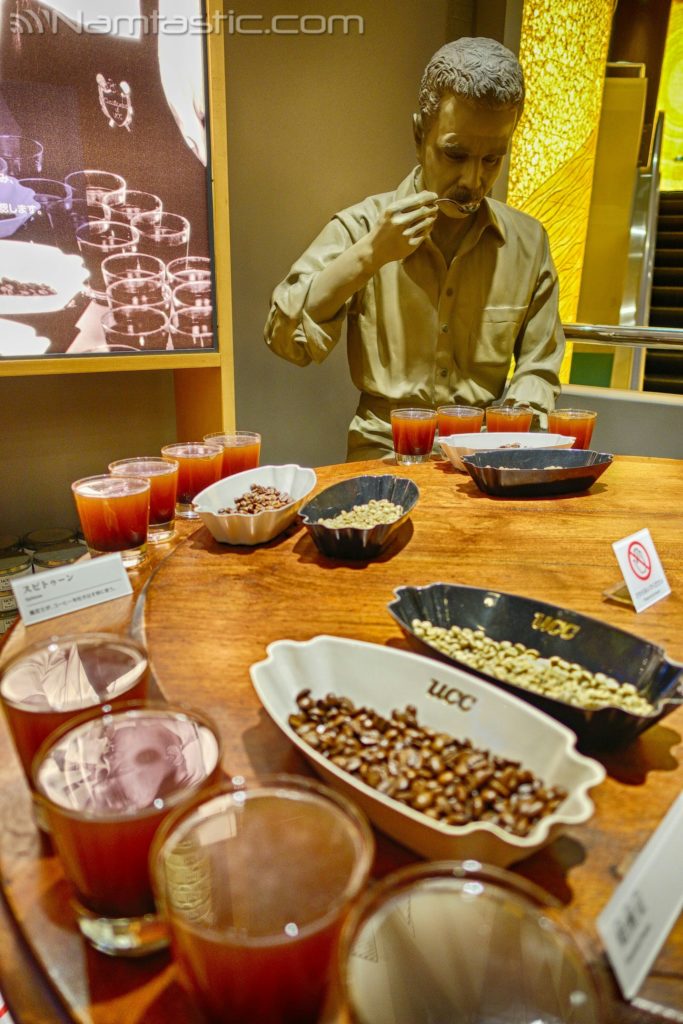 From the entrance of the museum you begin by travelling up an escalator until you are greeted by the first area called Origin. You then proceed down progressively through each of the galleries in this order:
Origin

Cultivation

Judgement

Roast

Extraction

Culture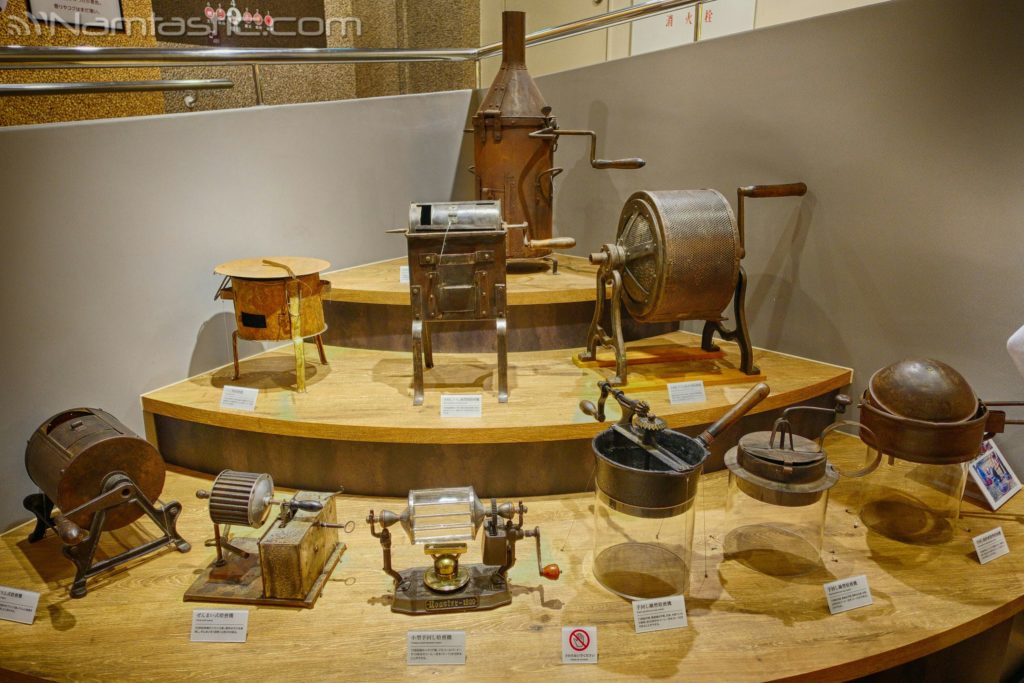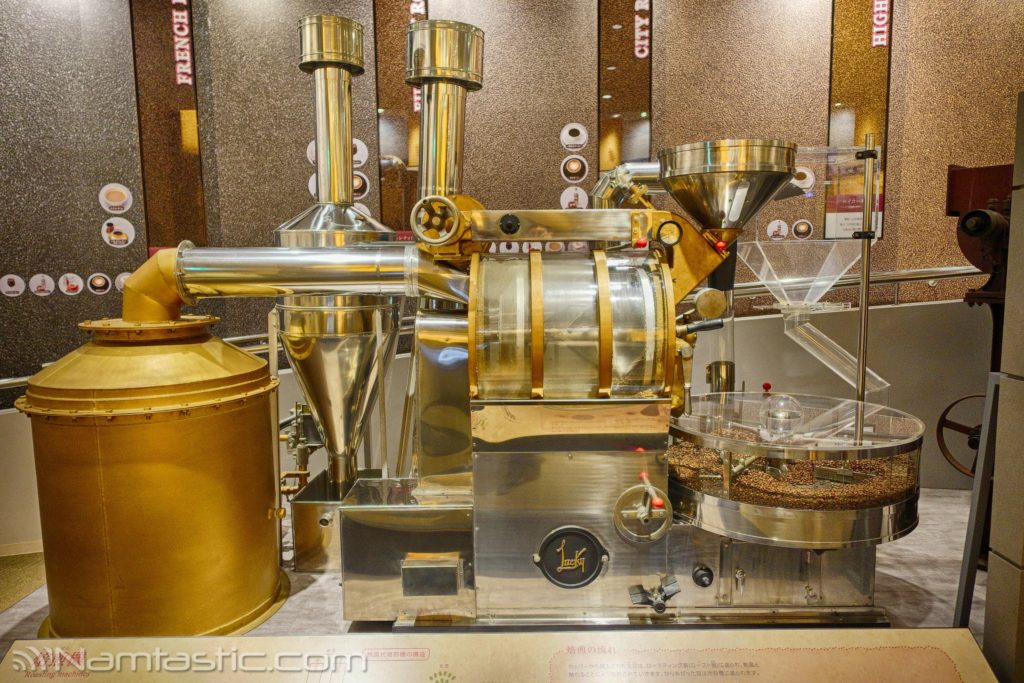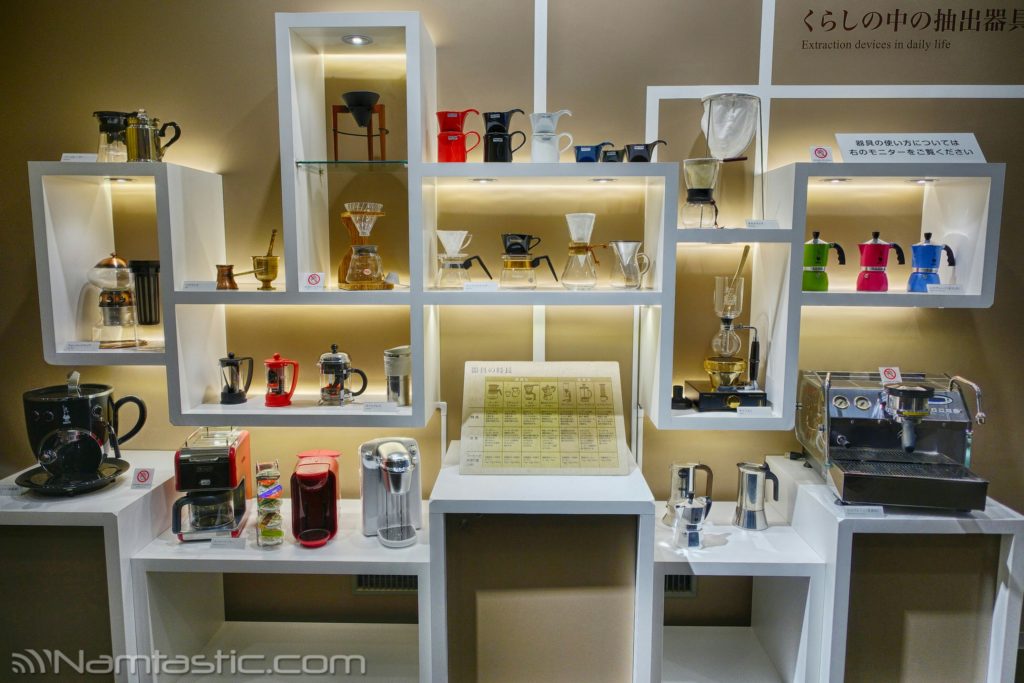 It's very comprehensive and more details can be found on the website for the UCC Coffee Museum. However, this site is in Japanese and hitting the English button takes you to a general company profile for UCC. If you can't read Japanese, you can use an online translator to get the gist of the website, or you can simply enjoy the photos.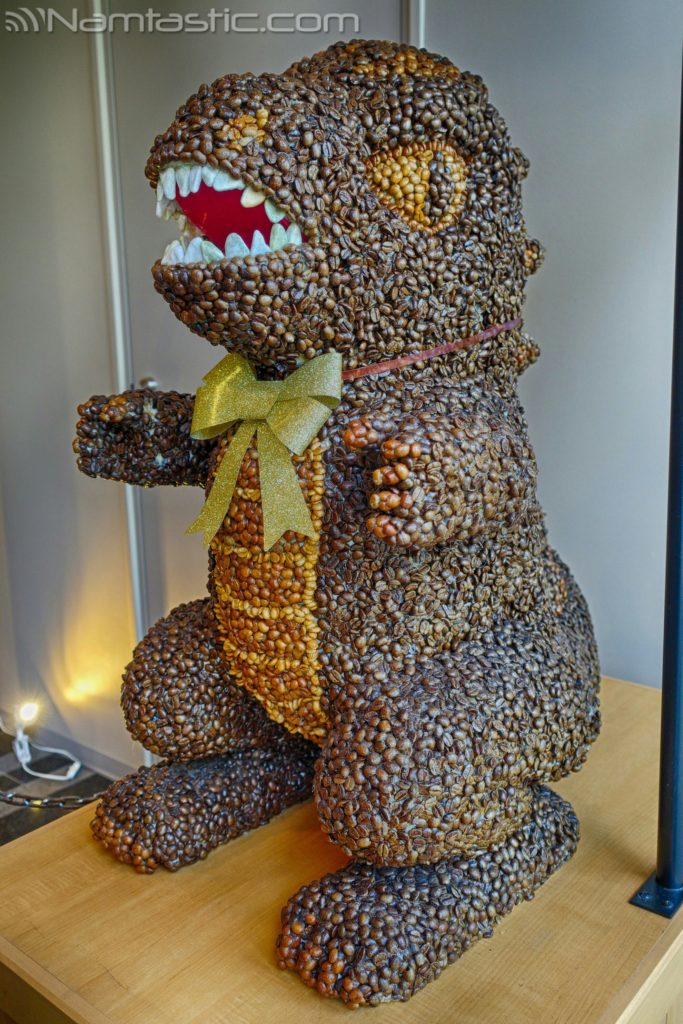 Coffee Tasting
I was excited when I heard there were coffee tasting sessions included in the entry price. The tasting times are clearly displayed and they make an announcement before a tasting session begins to make sure nobody misses out. I eagerly lined up when I heard the announcement. I was expecting to do a cupping simulation with several coffee beans to compare, but this month's tasting was disappointingly simple for me. They simply had two readily extracted coffee shots. The objective was to determine the difference with beans specialised for ice coffee (dark roasted) and normal coffee (medium-dark roast). Both cups were cold. It was immediately obvious to me that the coffee from the beans specialised for ice coffee was darker with less acidity. I actually preferred the cold normal coffee because it had a bit of brightness.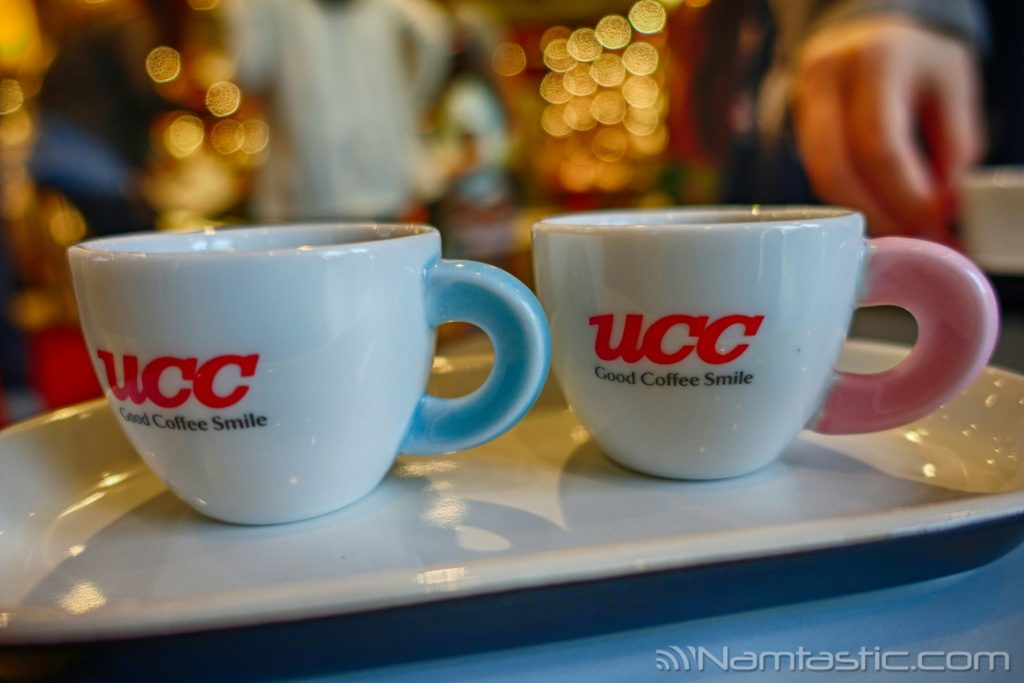 I was unlucky this month with the ice coffee tasting, but I look forward to different tasting challenges that change monthly. The UCC Coffee Museum also has scheduled tasting events listed on its homepage in Japanese. These cost an additional fee and require a reservation, but to avoid disappointment I think I'll make a reservation and time my next visit for one of these tasting events.
Are you a Great Dr. Coffee?
There is a Q&A corner in the museum where you can test what you learned in the galleries in a touch screen quiz. You receive a numbered ticket when you enter the museum, and this allows you register for the quiz. If you get all 5 questions right, you get the title "Great Dr. Coffee" and you can print a free yearly pass to the museum with your photo (to avoid freeloaders). With the help of my Japanese friend I managed to get a free yearly pass and I'm confident I'll be going back to the museum again. I'll aim to reserve a tour and or a tasting event.
The Cafe – UCC Coffee Road
UCC Coffee Road is a cafe inside the UCC Coffee Museum. You can visit the cafe without going in the museum if you turn right at the entrance.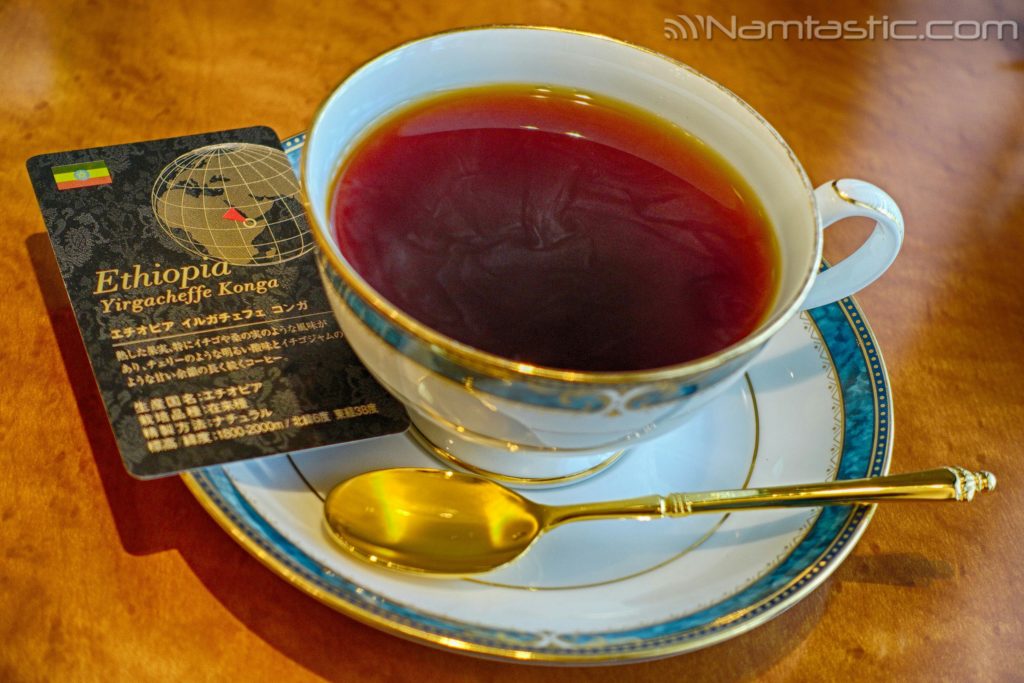 I was pleasantly surprised at the high quality of single origin and many other varieties of coffee available at UCC Coffee Road. This is good if you enjoy premium coffee at premium prices, but I think you pay for more than just the coffee. The baristas and servers are in uniform and have a very professional attitude. You may not get your coffee instantly, but that's a good thing to me. They make it fresh from a number of extraction methods including drip (pour over), french press and siphon filter. From your first greeting to the precise extraction method, to the cup's presentation, the overall service is excellent. I think that's part of what you're paying for. The cheapest coffee is the house blend, which I would expect to be very good too. The cakes and desserts are also mouthwatering and seemed to cost than other cafes, for example Harbs which has a high price for its cakes while drinks cost less.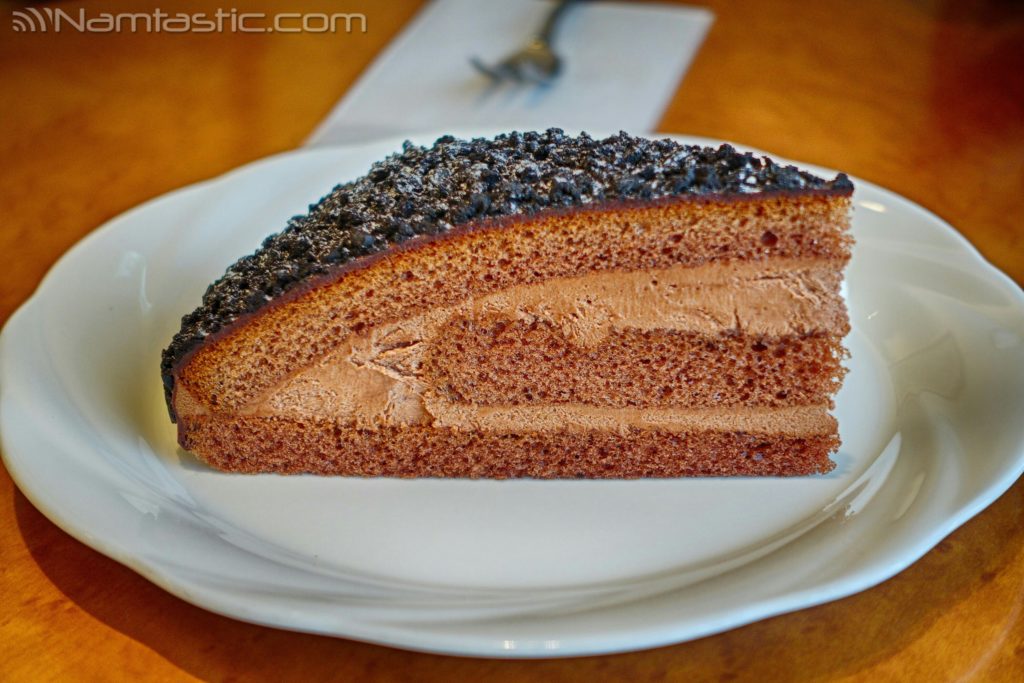 How to get there
The UCC Coffee Museum is located just outside the Kobe Port Liner station "Minami Koen". You can transfer to the Port Liner from Sannomiya, just above JR Sannomiya Station. Make sure you take the right line that goes to "Minami Koen" and IKEA.

Pros:
The cafe, UCC Coffee Road is awesome with great quality coffee

The museum is cheap, 300yen for an adult, and you get to taste some coffee

You can get a free yearly membership if you answer the questions in the Q&A correctly
Cons:
It's a bit far away

There's nothing else around there (besides IKEA)

Be careful of opening hours, check the website

While the UCC Coffee Road cafe is awesome, it's not cheap

Even if you get a free yearly membership, it's still far away
If you liked this review, feel free to share it. If you would like to read more reviews like this, keep Namtastic bookmarked, or you can follow me, Steve, on any or all of my social media accounts below.
Enjoy your coffee, enjoy your gourmet.
Steve